With most avid travellers planning to visit at least once in their lives, Egypt is one of the World's true bucket-list destinations. So, it's usually not a question of whether you want to visit Egypt, but a question of when you want to visit Egypt. The answer to this question could define the kind of trip you have so it's worth considering in more detail. If you're also looking for more general travel advice, read our Practical Guide to Visiting Egypt.
Visiting Egypt During the Summer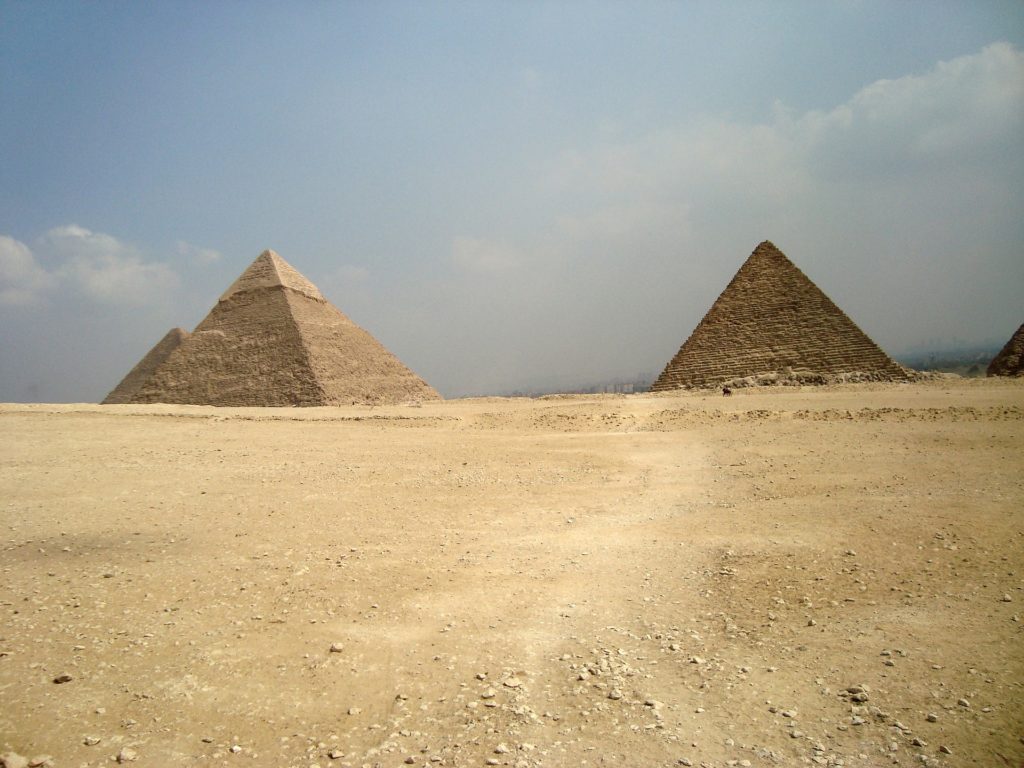 Egypt is rather hot, if you hadn't already heard… While the heat is usually dry and therefore more comfortable than countries with high humidity, summer in Egypt can simply be too hot for most visitors from Europe and North America. While the country is very large, with various localised weather systems, the overall average temperature in Egypt from June to August is 33°C (91.4°F), but there can be highs of 45°C (100.4°F) in Cairo, and even hotter temperatures in Aswan and other locations further south.
All good hotels will offer high-quality air conditioning, so inside temperatures will be perfectly comfortable, but outside temperatures will cause many hardened travellers to wilt. However, there is one notable benefit to travelling to Egypt in summer: smaller crowds make for a more tranquil experience. You won't have the Giza pyramid complex to yourself, but there will be notably smaller numbers. You have to weigh up whether a calmer trip through Egypt is worth the additional problems caused by the higher temperatures.
Visiting Egypt in the Winter
The word winter has connotations of ice, snow, and frigid gusts of wind — none of which will you find in Egypt during wintertime. In fact, winter is Egypt's busiest season for tourists as the temperature averages at around 19°C (67°F). This is mild for some visitors and warm for others. To put it into context, the average summer temperature in the UK is 21°C (67°F), which is only two degrees warmer than Egypt's winter.
Winter temperatures make Egypt much more hospitable to tourists, and this is why December-February is the tourism high season. This bustle of activity can be a lot of fun and there isn't a downside for most people. However, if you hate big crowds, then this might be the worst time for you to visit Egypt. Don't fret, however, we have the perfect option for you…
October to November Might be the Best Overall Time to Visit Egypt
While different tourists have different needs, October to November might be the best time of the year to visit Egypt for most people. Why? The Goldilocks principle: the weather is a little cooler than in the summer and the crowds aren't as busy as they are in December through to February. It's the best of both worlds. For tourists, Spring in Egypt is mostly as good as autumn. For the next few years at least, Ramadan will be in Spring and this isn't an issue for tourists, but it may require slightly more thought to consider when you're planning your daily outings.
The advantage of taking an October-November Egypt trip is that there's no chance of Ramadan taking place until we're well into the 2030s. This is because Ramadan changes each year, according to the Islamic calendar, moving back 11 days each time. Almost all tourist attractions and places of interest will be open during Ramadan, but they will often have earlier closing times as the locals will want to get home early to break the fast. In many places, restaurants may also be closed during lunch. It is perfectly fine to visit Egypt during Ramadan as long as you don't mind the slightly earlier closing times and the need to perhaps pack a sandwich for the day.
When is the Best Time to Visit Cairo?
The last thing you may be wondering is whether there's a better time to visit Egypt's capital city, and the answer is just the same as above. Cairo is a big city with a lot to offer curious tourists. To get the most out of it, you may like to consider the added logistics of travelling during Ramadan, but this is still a great time to visit Egypt. Otherwise, you will be able to explore it to your heart's content. That said, Cairo isn't perhaps as easy to navigate as many other big cities, so you will almost certainly want to visit with a local guide. Check out our tours in Cairo inspired by literature if you'd like a little more inspiration.
Literary Tours in Egypt is the only tour company of its kind in Egypt; we champion everything that is special about Egypt through the lens of some of the greatest works of fiction ever written. If this appeals to you, you may like to consider our personalised Egypt guided tours. If you have any questions for us, pleased don't hesitate to get in touch. And now that you know when the best time to visit is, there's nothing holding you back!