Is this your year to visit Egypt? If you're already planning to visit our wonderful country, have you decided when to take your holiday here? Whether you're travelling in summer or aiming for the winter season, we'll be looking at when the best time to visit Egypt is for you.
Perhaps you love history but aren't so keen on the heat. Or maybe you prefer basking in the sun in the high season. Either way, we'll explore the seasons so you can decide when to plan the trip of a lifetime.
At Literary Tours in Egypt, we specialize in providing Personalised Egypt Guided Tour Packages with a literary twist. If you're a fan of Agatha Christie or other writers who set their books in this exciting, historic land, you're in the right place.
As you're exploring our seasonal highlights, get in touch with our local friendly team if something catches your eye. We're on hand to help make your Egyptian adventure as easy as possible, from transportation and hotels to local recommendations and sightseeing.
Visit Egypt in the Summer Season: May to September
Egypt has a hot desert climate with two distinct seasons, so let's look at the hot summer season first.
Lasting from May to September, temperatures can reach up to 40°C in the summer, and usually only the brave visit the beaches and the Western Desert during this time.
Things aren't all bad in summer, though. Many popular attractions, such as Luxor's tombs and temples, open as early as 6 am. That means you can beat the heat and still soak up all the Egyptian history you desire.
Things to do in Egypt in Summer
Other than keeping cool, there are plenty of things to do in Cairo during the summer months. Taking in the length and breadth of the capital city's wonders, our Agatha Christie in Cairo Luxury 5-day Tour covers many morning museum visits before the rising sun.
By the afternoon, you'll definitely want to splash in your hotel's pool and cool off with a relaxing ice-cold beverage.
If you want to see where Christie stayed and wrote during her time in Egypt, visit the Old Cataract Hotel, renamed the 5-star Sofitel Legend Old Cataract Aswan Hotel.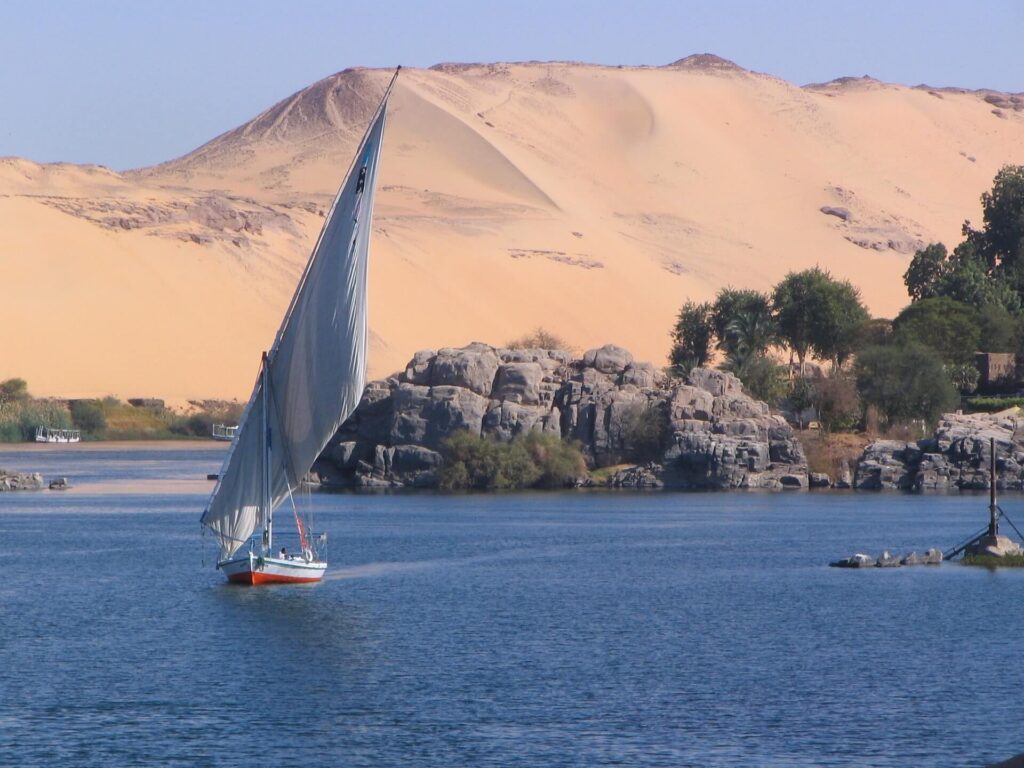 Visit Egypt in the Winter Season: October to April
In our opinion, the best time to visit Egypt is during the winter months of December to March when temperatures are mild and the crowds are smaller.
This is also called the high season, as many tourists flock to Egypt's beaches and major sights without the oppressive heat.
While temperatures are a mild 18°C by day, things do cool down in the evening to around 0°C, so make sure to pack something warm for layering. As this is the high tourist season, expect an increase in accommodation prices.
Things to Do in Egypt in Winter
The winter is a great time to enjoy travelling along the Nile River. Take a look at our Literary-inspired Nile Tours to learn more about voyaging along this iconic river out to archeological treasures at Elephantine Island and Aswan.
This is also a good time to lose yourself walking amongst the mosques and markets in Cairo at a leisurely pace in between sightseeing tours. If you're feeling adventurous, ride out into the desert by camel (with a guide of course!) and experience the terrain the classic way.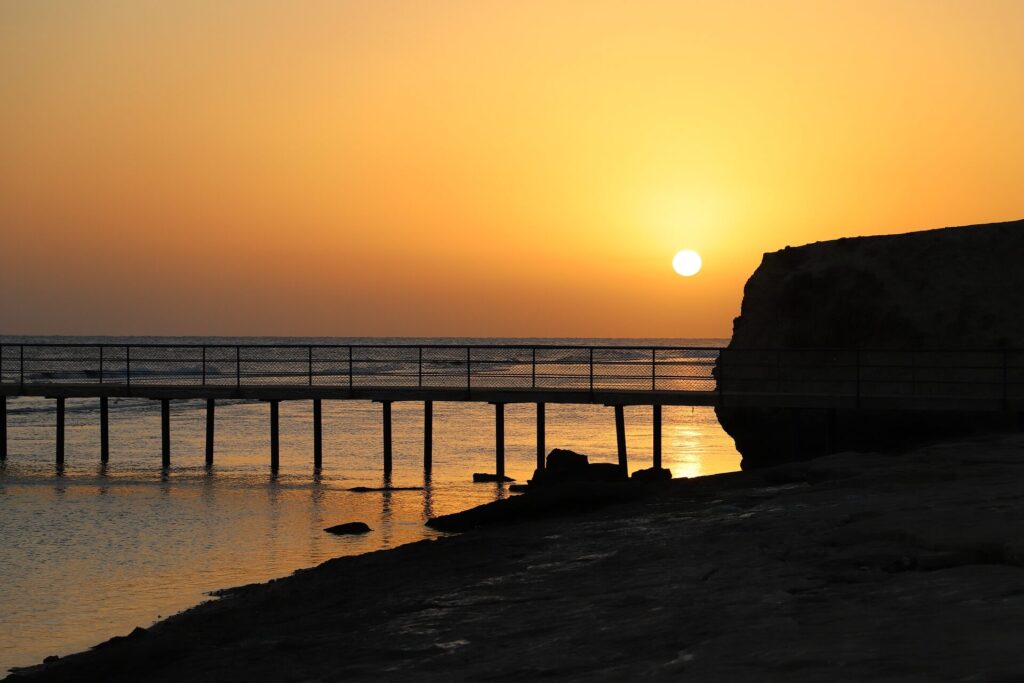 So, When Should You Visit Egypt?
Whenever you decide on a country-wide tour to visit Egypt or just go to Cairo specifically, there is a myriad of ancient treasures awaiting you. If you can handle the heat and want to snap up a bargain on accommodation, visit during the shoulder months. It's also a great time to enjoy the Red Sea and cool off!
However, if you are travelling with those who are sensitive to the heat, try to visit between October and March. You won't miss out on any of the activities – after all, these ancient monuments aren't going anywhere! But the temperature will make all the difference for a comfortable visit.
We hope this blog has given you an idea of when will be the best time of year for your visit to Egypt. As you've seen, each season brings different pros and cons, but whenever you visit, we have plenty of Egypt Tour Destinations to choose from.
If you'd like to talk to us about what to expect on one of our tours or need a little help planning your Egyptian adventure, get in touch. Until then, happy reading and happy travelling!