If you're looking for somewhere new to visit this year and you want a slice of history with your city or beach break, you're in the right place. Today we're taking a look at the top five best places to visit in Egypt, plus some of the must-see attractions within them.
From historically important port cities to ancient monuments and islands, we'll be virtually providing some destination inspiration for your Egyptian experience.
At Literary Tours in Egypt, we specialise in tours that bring books to life set in this rich and exciting country. With adventures across a wealth of destinations, our multi-day tours of Egypt guide you around this country's gems.
Whether you're a fan of literary mysteries or prefer non-fiction accounts of Egypt's varied history, we have plenty of trips around Luxor, Aswan, and Cairo to suit you. If there is an area you want to see your way, take a look at our Personalised Egypt Guided Tour Packages and we'll help curate the perfect visit.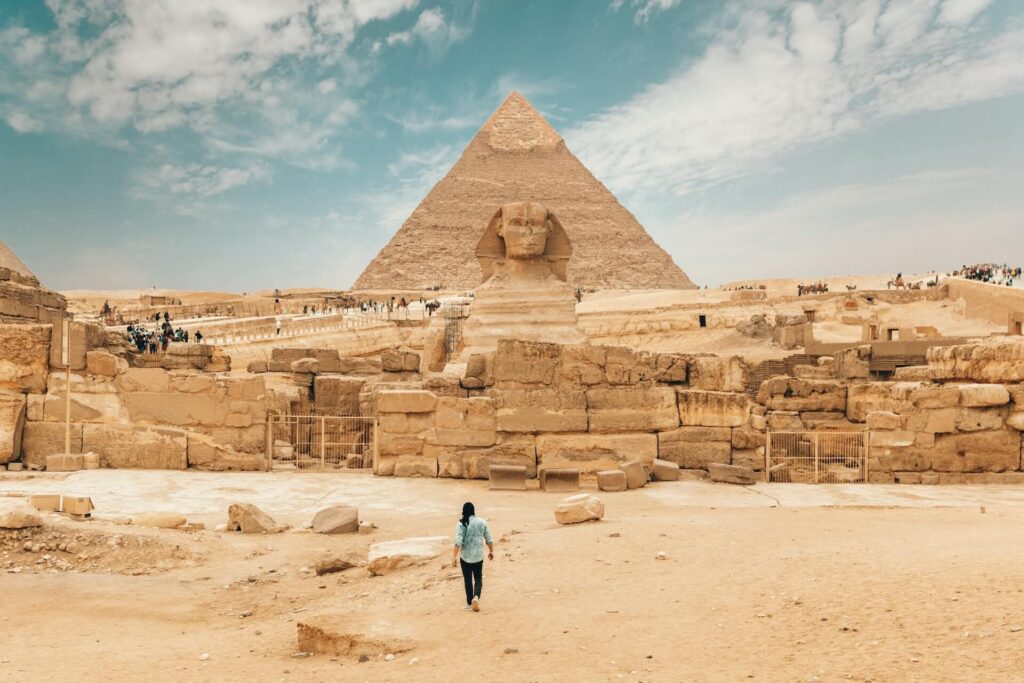 1. Cairo is a Capital Place to Visit in Egypt
The capital of Egypt almost needs no introduction. Not only is this metropolis a stone's throw away from the Pyramids of Giza, but it holds plenty of ancient treasures from past civilizations.
The Egyptian Museum is an essential part of any Cairo visit, allowing visitors to experience the majesty of King Tutankhamun and other pharaohs.
Travellers who are interested in religious history and architecture can visit Coptic and Islamic Cairo, comparing buildings that are hundreds of years old and bear architectural significance to the city. For an in-depth preview, view our Guide to Islamic and Coptic Cairo.
Agatha Christie fans can walk in the footsteps of the great mystery writer in their own golden age of travel, visiting all the hotspots she frequented whilst writing one of her most famous works, Death On the Nile. Grab your notebook and head to our Agatha Christie in Egypt Luxury 15-day Tour for more information.
If Agatha Christie doesn't intrigue you, find out about our other Cairo tours that bring the heart of Egypt to life through literature.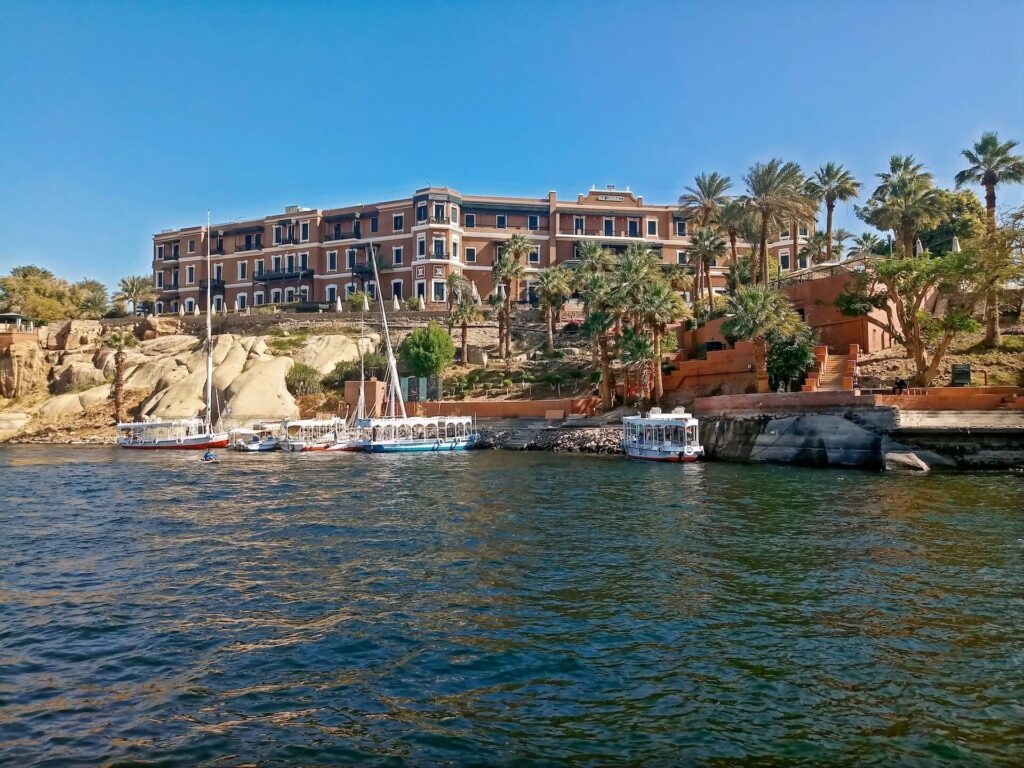 2. Aswan's Amazing Cultural History Makes it Great to Visit
Aswan is located in southern Egypt and has always been an important gateway for commerce throughout the country's history. This peaceful city is a welcome escape from Cairo's business and is full of unmissable Aswan archaeological sites to discover.
Whether you plan on sipping tea at the Sofitel Legend Old Cataract Aswan hotel or exploring the ruins of the Temple of Khnum on Elephantine Island, there are plenty of activities to enjoy at a leisurely pace. We recommend visiting the spectacular Philae Temple, built to honour the goddess Isis in 690 BC.
If you'd like to try something a little different, the Aswan Botanical Gardens are a wonderful place to unwind amongst nature. To learn more about this peaceful place, enjoy our Guide to Aswan Botanical Garden.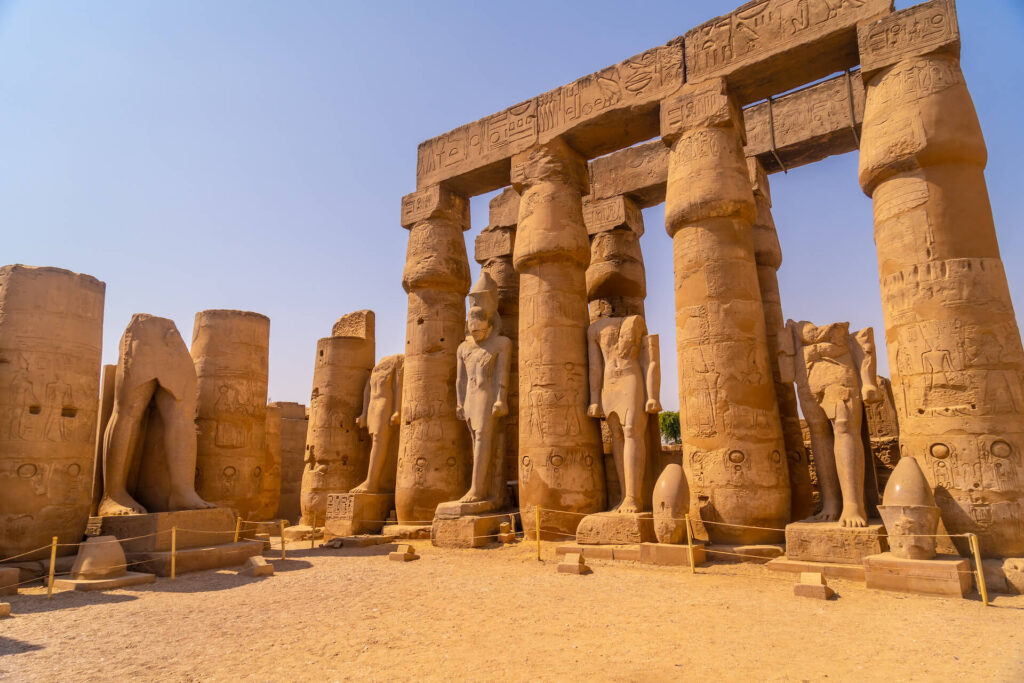 3. Luxor's Ancient Monuments are Magnificent to Visit
One of Luxor's most iconic attractions is the Valley of the Kings. The West and East Valley are located across the river Nile, with the royal tombs located in the east.
Here, Tutankhamun, Seti I, and Ramses II are buried and have been enticing visitors since excavation in the 18th century.
The nearby Luxor Temple, constructed in 1400 BC, is also worth visiting. Dedicated to the importance of leadership in ancient Egypt, the temple was dedicated to many leaders throughout its long history, including Alexander and Tutankhamun, but also functioned as a Roman fortress.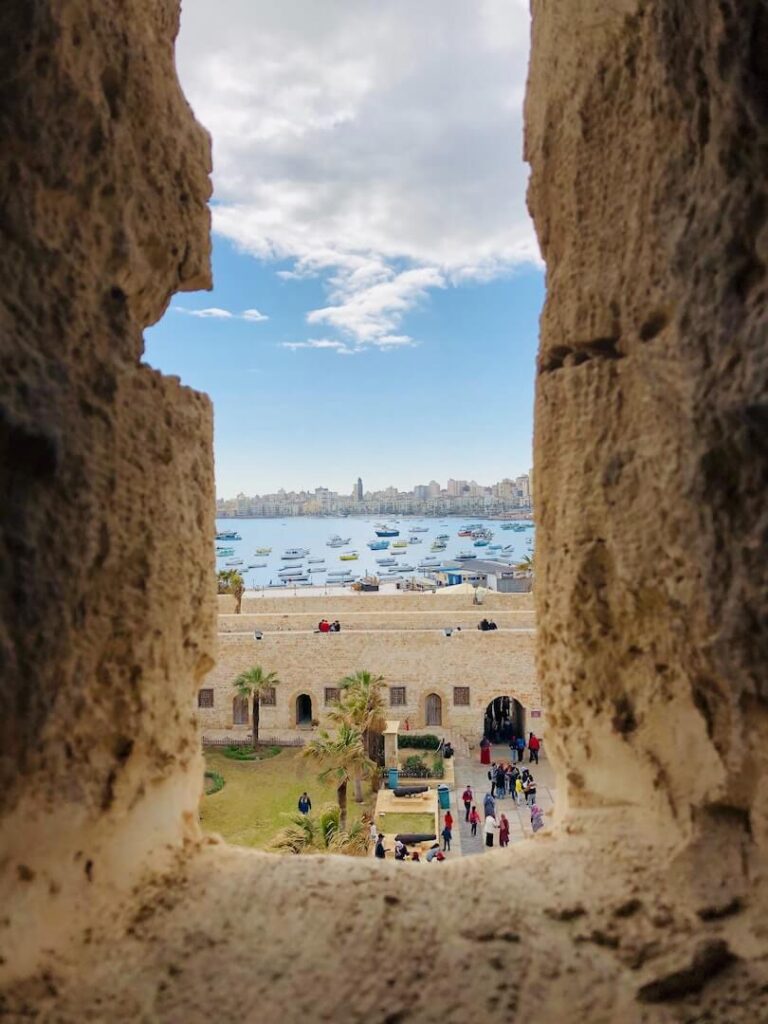 4. Visit Alexandria, the Former Centre of Hellenic Civilisation
If you've been to Cairo before and are looking for a new city to explore, try Alexandria. Egypt's second-largest city is famed for being founded by Alexander the Great in 331 BC and for its once impressive (now lost) library. This port city also has beautiful panoramic views.
A must-visit city for history lovers, visitors can enjoy the Bibliotheca Alexandrina built in 2002 in memory of the Great Library of Alexandria. While the collection may not rival its legendary predecessor, it is a wonderful building to explore and includes three museums.
If you enjoy shopping, visit the downtown area souqs where vendors sell everything from delicious street snacks to silver and gold jewellery. If you'd like to see beneath the bustling streets, visit the Catacombs of Kom el Shoqafa — the largest Roman burial site in Egypt.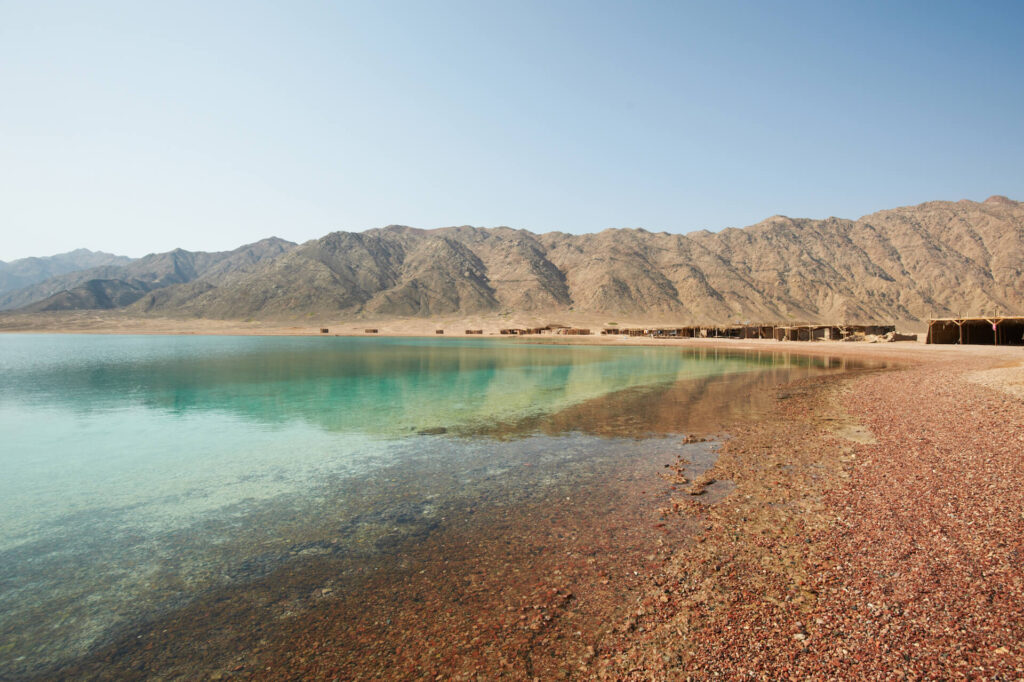 5. Enjoy the Shores of Dahab, Egypt
If you're looking for a break from the thronging streets of Cairo, we recommend visiting Dahab. Nestled along the southeastern coast of the Sinai Peninsula, this small Egyptian town is perfect for a getaway, especially if you are into water sports.
Beyond swimming in these beautiful waters, visitors can go snorkelling or scuba diving and see the area's most popular sea-based attraction: the Blue Hole. This geological wonder sits in the Red Sea and has an abundance of coral and fish in its clear waters in and around its depths.
If you'd prefer to stay on land, Mount Sinai is a two-hour drive from Dahab and there are plenty of other outdoor activities, including camel and horse riding, biking and hiking, and quad bike trips. Otherwise, relax near the shore with a good book and enjoy the local cuisine.
Dahab is also located to the northeast near Sharm el-Sheikh, a popular tourist destination with plenty of activities to entertain the whole family.  
While there are many more beautiful places to visit in Egypt, we hope these top five give you a flavour of what you can expect on your travels. Whether you're interested in history, culture, literature, or the beach, there's something for everyone in this rich, expansive country.
If you'd like to learn more about our Agatha Christie-inspired Egyptian Tours, there is plenty to explore on our website. If your favourite work of Egypt-based literature isn't there, drop us a line and we can arrange a custom tour to your specifications. After all, we're big readers as well as travellers here.