The river Nile flows through Egypt and is over 4,100 miles long. The river has long been a hub of trade, historic events, and archaeological discoveries, but where should you begin exploring this vast place?
Today we're taking a look at the river Nile's greatest attractions that you can visit on your trip of a lifetime. Winding down the Nile from Aswan to Luxor, we'll be taking a whistlestop tour through the area's historic spots, many of which are included in our tours of Aswan and tours of Luxor.
From the Philae Temple in Aswan to the Valley of the Kings in Luxor — and plenty of museums in between — this guide is designed to give you a taste of two important sites in contemporary and historic Egypt.
If you're interested in travelling to Egypt, but want to explore beyond these two places, why not get in touch? Our local team is here to help you curate a Personalised Egypt Guided Tour Package to meet all of your adventure requirements.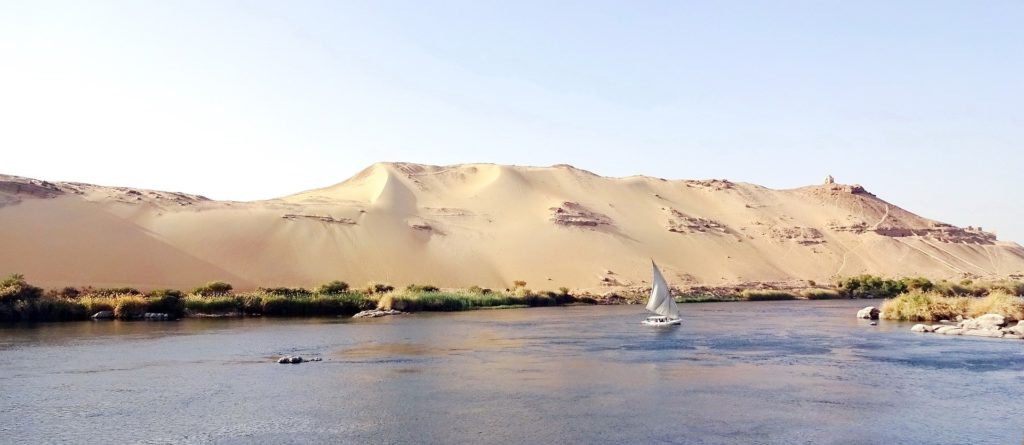 Experience the Majestic Aswan and its Attractions
Located in southern Egypt, Aswan has long been an important gateway for trading and commerce. Nowadays, this peaceful city is a welcome escape from the hustle and bustle of Cairo and is studded with plenty of unmissable Aswan archaeological sites for visitors to enjoy.
Elephantine Island
This island is so-called because of its shape, which somewhat resembles an elephant's head. Located in the middle of the Nile, the island is home to several historical sites over its long history. Visitors can look forward to exploring the ruins of the Temple of Khnum, dating back to the Third Dynasty.
So, take a boat trip to Elephantine Island and visit the Aswan Museum and the nilometer on its banks. This ancient device was used to measure the Nile's clarity and water level during the annual flood season in Ancient Egypt.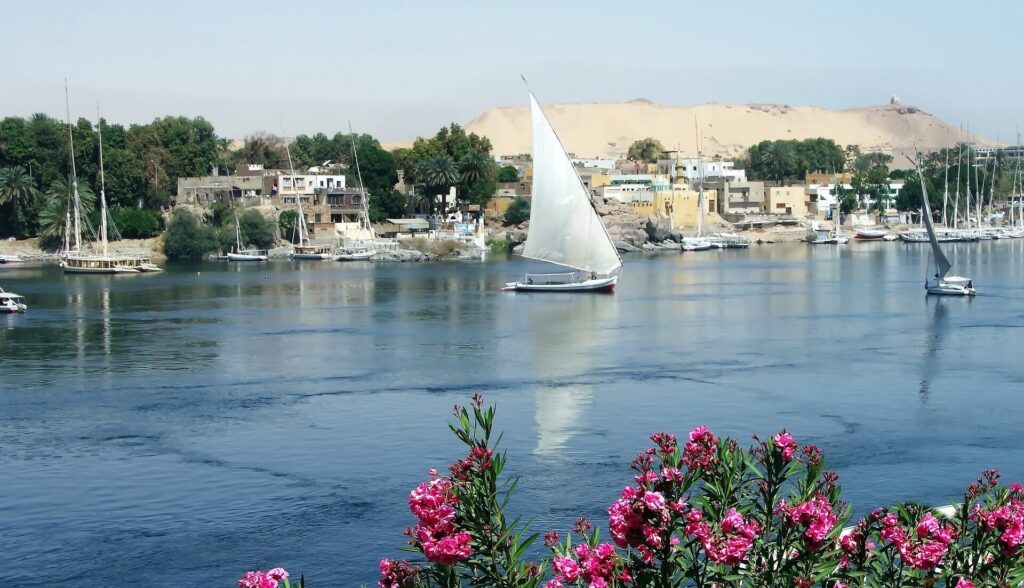 Philae Temple
Built in order to worship the Egyptian goddess Isis in 690 BC, the Philae Temple is located on Agilikia Island in southern Egypt. Isis was the goddess of healing and magic and her story is engraved on the temple walls for visitors to examine.
The temple is also said to be the burial place of Osiris, the god of fertility, death, and agriculture who was married to Isis. Explore the ceremonial structures and find out more about this historic site by heading to our blog: Five Facts About Philae Temple, Aswan.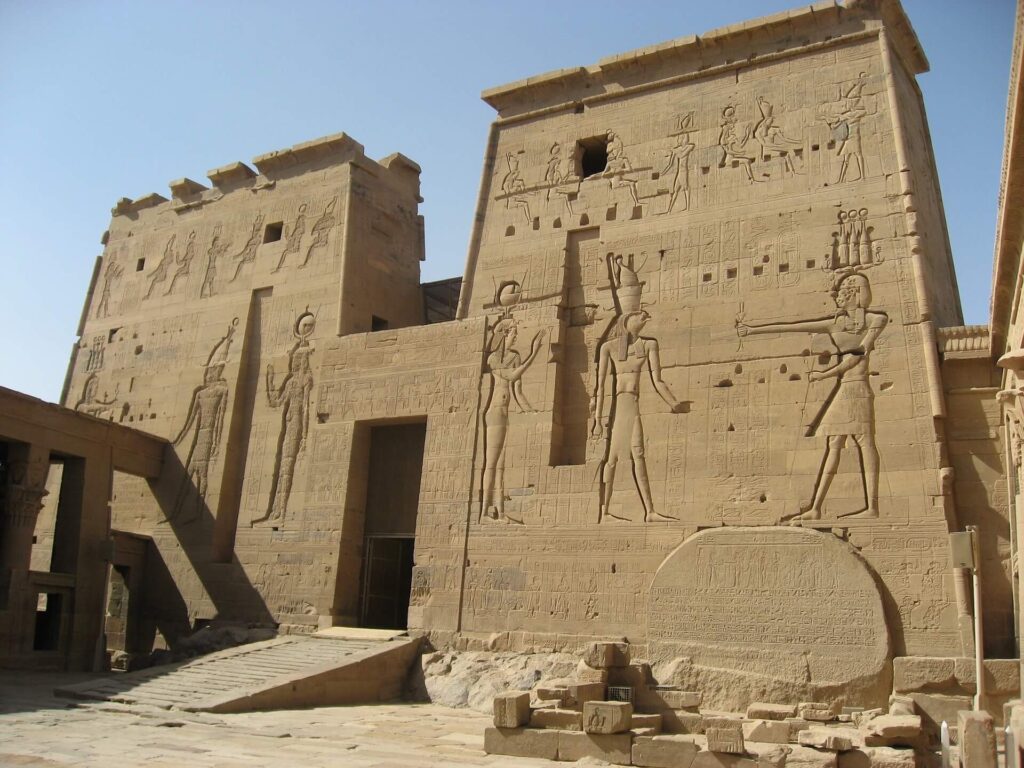 Nubian Museum
The International Museum of Nubia is a treasure trove of archaeological artefacts. Visitors will find art and antiques from antiquity around the world, with a collection that stretches across cultures including the Islamic World, Coptic Christians, the Graeco-Roman Era, and Pharaonic Egypt.
This little-visited museum is a prime place to learn about the history of Nubia in a quiet setting. The building alone is worth a visit, which is built on a cliff overlooking the Nile. The grounds are also home to a spectacular botanical garden.
The Sites Between Aswan and Luxor
On your journey between Aswan and Luxor, there are many more historic sites to enjoy. Depending on how you are travelling to each place, you have the option to stop off at Esna, Edfu, and Kom Ombo.
Each of these three sites is home to three different temples, each as interesting as the last. From the ancient Temple of Khnum, Esna, and its excavated Roman hall, to the Temple of Edfu dedicated to Horus, and the unusual double temple of Kom Ombo, these sites are a must-see.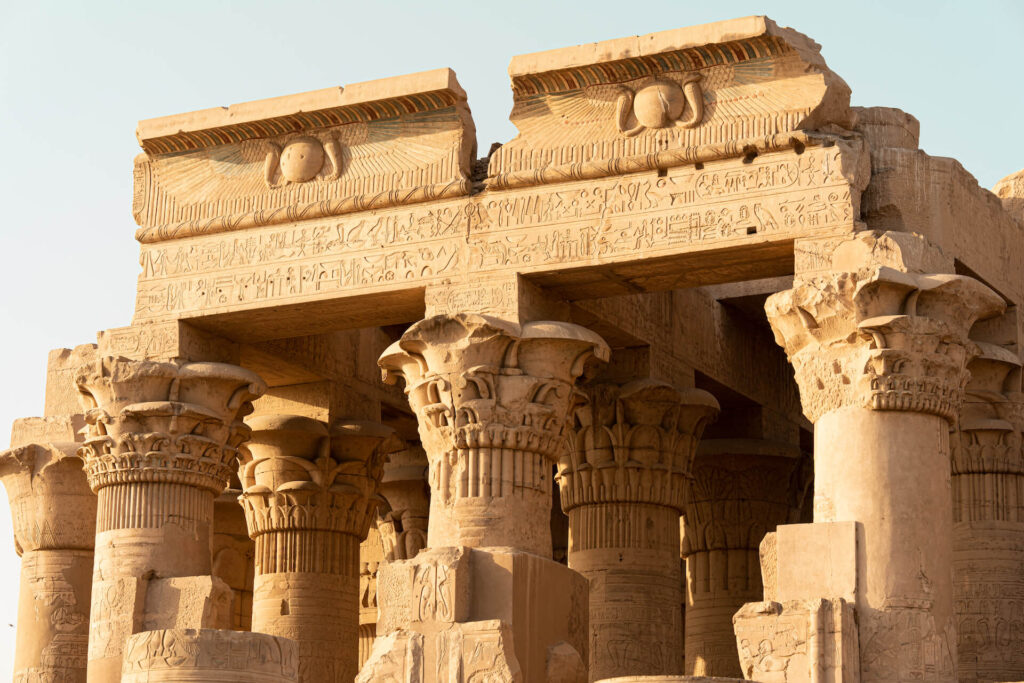 Luxor
Luxor is also located in southern Egypt on the east bank of the river Nile. Built atop the ancient city of Thebes, this city was once the capital for the Pharaohs and, as a result, has many surviving monuments that are waiting to be explored.
The Valley of the Kings
The first must-see attraction in Luxor is the Valley of the Kings. This expansive historical place is located across the river Nile from Luxor and consists of the West and East Valley. The latter of which is where the royal tombs are located.
The Valley of the Kings has been a sight of excavation since the 18th century, with archaeological discoveries happening as recently as 2008. Grand pharaohs including Tutankhamun, Seti I, and Ramses II are buried here, alongside queens, high priests, and elite families from the 18th-20th dynasties.
Luxor Temple
This large Ancient Egyptian temple was constructed in 1400 BCE and has a fascinating history. While other temples were dedicated to gods and goddesses, Luxor Temple was built to honour the rejuvenation of kingship. Many pharaohs are thought to have been crowned here.
The temple was expanded throughout the reign of different pharaohs, including Amenhotep III of the 18th Dynasty, Alexander, Tutankhamun, and Ramesses II. In Roman times, the temple operated as a military fortress. Visit the sandstone structures and two obelisks in this epic site.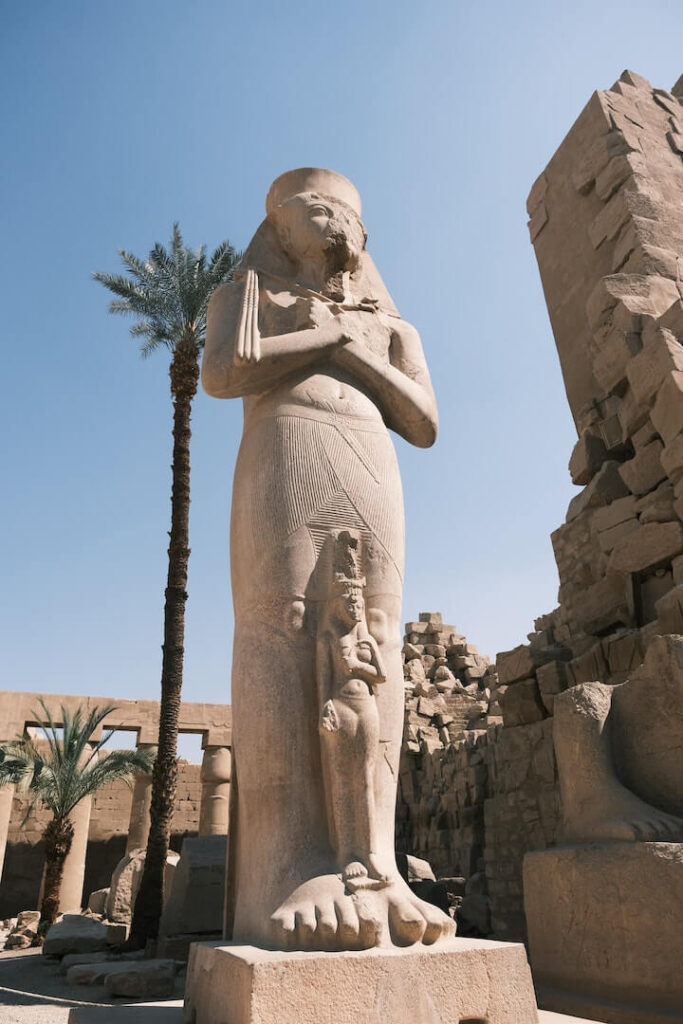 Temple of Hatshepsut
This master of architecture is an unusual structure compared to the other temples we've virtually explored, as it is a mortuary temple. These types of structures were designed to commemorate a specific pharaoh and be used for worship after their death.
The temple was built during the reign of Pharaoh Hatshepsut of the Eighteenth Dynasty of Egypt and features several terraces and shrines in its complex. Within, there is evidence of the multitudes of cults that worshipped there, including the mortuary cult complex and the solar court cult.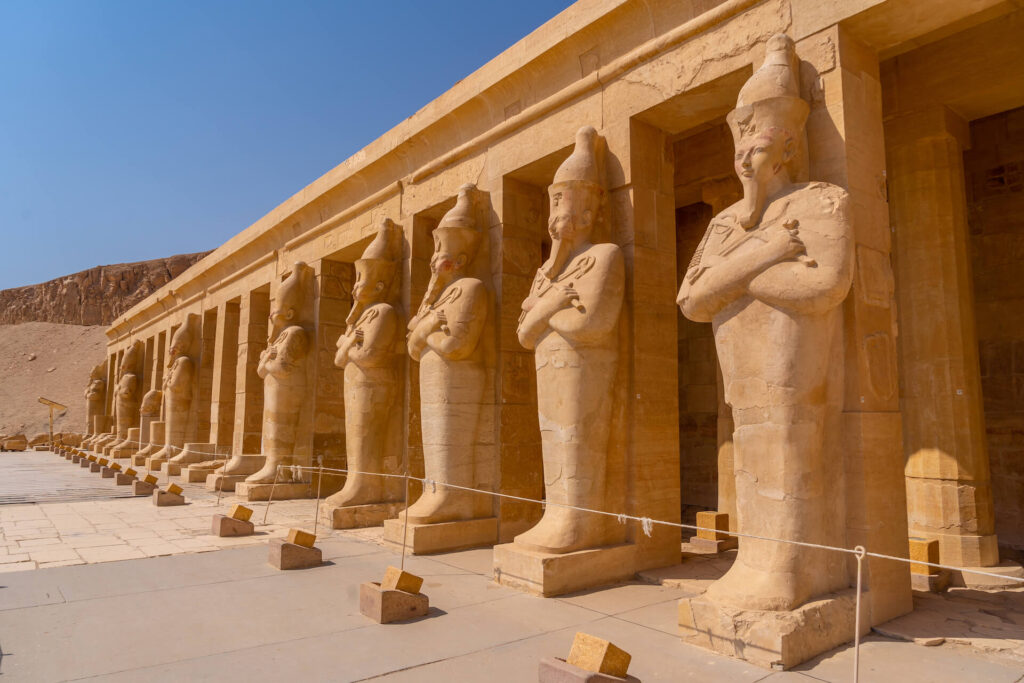 While this brings our guide to Aswan and Luxor to a close, we hope we've inspired you to think about embarking on a trip to Egypt. The river Nile holds many historical wonders, how many of them will you discover?
For literary lovers, our Agatha Christie in Aswan and Luxor Luxury 9-day Tour is the perfect way to unravel a Hercule Poirot mystery whilst living your own golden age adventure.
If you're ready to start booking your next trip, please do contact us with any questions you may have. Our local team has been delivering unique, literary guided tours to visitors around the world for decades and can't wait to welcome you to Egypt.