Egypt seems to capture writers' imaginations more than any other country. This is, undoubtedly, due to the ancient allure of its strange and impressive structures, built in a period of unrivalled prosperity and architectural prowess. While visitors enjoy modern Egypt's friendly people and interesting cuisine, it is Ancient Egypt's enigmatic pantheon of gods, pyramids, and temples that draw writers to Egypt over and over again.
There are thousands of novels based in Egypt, inspired by Egypt, and this means that many avid readers dream of coming here one day — they dream of visiting the real places they've already visited in their favourite books. It was that novel concept that inspired us to create Literary Tours in Egypt, and it's that novel concept that probably drew you to this blog.
We'd like to offer some practice advice and some much-needed inspiration for anyone planning a literature-inspired Egypt holiday.
If anything in this blog inspires you to book with us — to take advantage of our local knowledge, connections, and expertise — please take a look at our personalised Egypt guided tour packages or get in touch if you have any questions.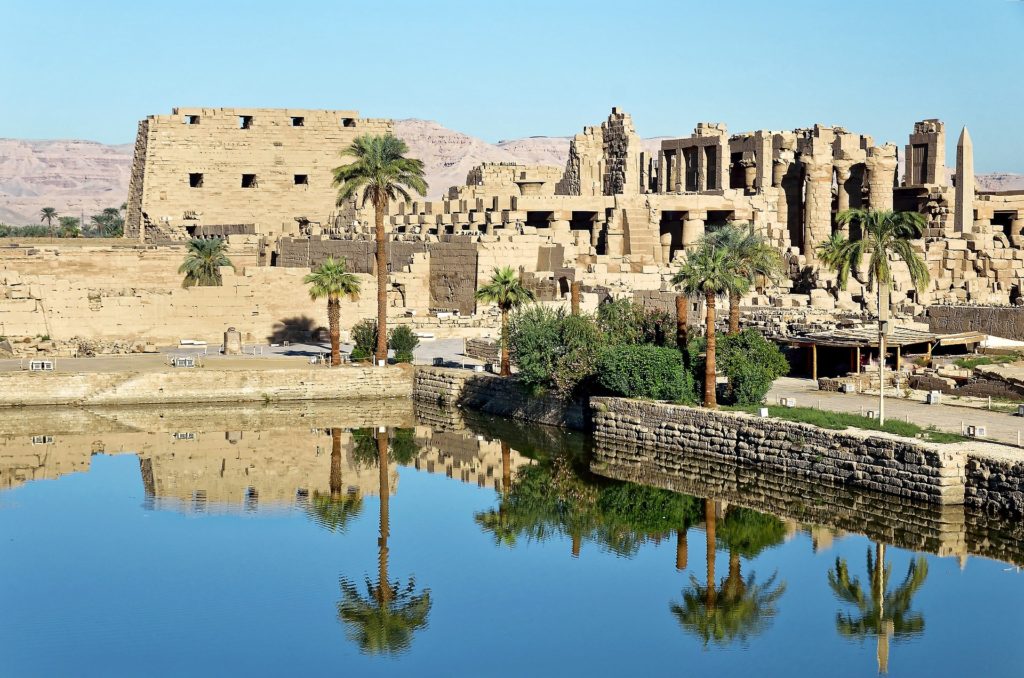 Choosing the Right Time of Year for Your Egypt Trip
Before you start bookmarking all the top places to visit, you need to figure out the best time to visit. The good news is that you can tour Egypt all year round, so if the time of year you visit is more about your other commitments, you can find a time that suits you. That said, there are reasons to choose specific times of year — all of which depend on your preferences.
If you favour smaller crowds above all else, then you should visit in summer as the hotter temperatures keep away the larger number of tourists that visit Egypt during its winter high season.
For many, October to November is considered the best time as it has smaller crowds and cooler temperatures. If you need a little more help working out the right date, read our guide on the best time to visit Egypt.
Re-Read Your Favourite Book (taking notes)
Allowing travel to be inspired by literature is such a special way to explore the world, but we've found that the experience is far richer and more rewarding when we re-read our favourite books first, making notes of the places and moments that interest us most of all.
By doing this, you are essentially exploring Egypt first in your imagination, adding further depth and appreciation before you visit in person. It will also focus and streamline your planning phase as you will have a much more concise list of Egyptian locations you'd like to visit, making the planning stage much easier.
Take Your Time in the Planning Stage
There is so much to see and do in Egypt, but most polls and questionnaires show that people usually only visit Egypt once. It's a bucket-list destination where people expect to fit as much as possible into one trip of a lifetime.
As we operate exclusively in Egypt, we know there is far too much to see and do here that could ever be seen in one trip, but people don't have to see everything to have a great time. That said, if this is going to be your once-in-a-lifetime trip to Egypt, take the extra time to read around the different sights and attractions worth seeing — and this goes double if you're planning a trip inspired by literature.
There is a completely different level of logistics when you're trying to design an Egypt tour inspired by your favourite novel (or perhaps several novels). This is because you will probably combine some of the more well-known attractions with more obscure locations relevant to the literature that has inspired your tour.
For instance, while all of our Agatha Christie tours of Egypt visit Aswan, including a visit to the Old Cataract Hotel where Christie stayed as she wrote Death on the Nile, only the more comprehensive tours will also include a ride on a Nile cruise ship or a specific visit to Abu Simbel Temple. And this leads nicely to our next point: be prepared for some compromise.
Be Willing to Compromise Parts of Your Egypt Itinerary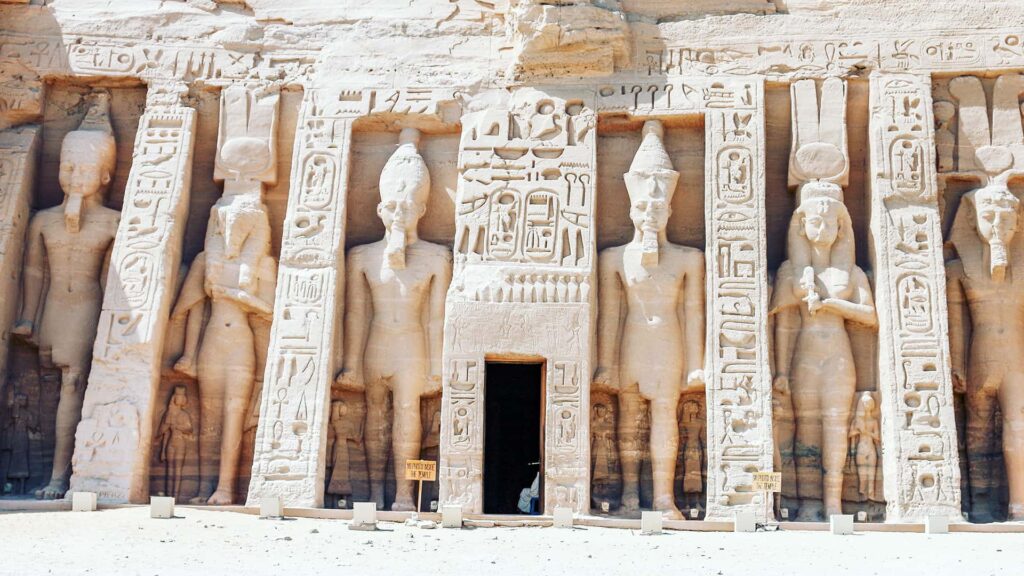 While most tour companies talk about 'the perfect trip', we'd prefer to be honest with guests; looking for the perfect trip is ultimately impossible and will always get in the way of planning a fantastic trip that is actually possible.
For instance, if you are basing your trip on an older book, you maybe need to compromise a few of details. A lot has changed in Egypt, in recent years, so there's a chance that you won't be able to make your tour exactly the same as the path (or paths) outlined in your favourite book.
For example, anyone who knows their more recent Egyptian history will know that the rising waters of the Nile (due to the construction of the Aswan Dam) called for a five-year-long relocation project of Abu Simbel Temple — and a further twenty years to fully rebuild everything to its former glory.
You can't see Abu Simbel in its original location as Christie's characters did in Death on the Nile, but you can see it in its new location. It's not exactly the same experience as the book, but it's still wonderful.
That's all we have time for today. We hope we've helped inspire you, but we also hope you're leaving this guide with a few more practical tips as well. Planning your own literary tour of Egypt can be incredibly rewarding, but if you're more interested in the experience than all of the logistics and knowledge required to plan a brilliant trip, then please contact us, telling us what you're looking for. Wishing you safe and happy travels however you decide to explore Egypt.