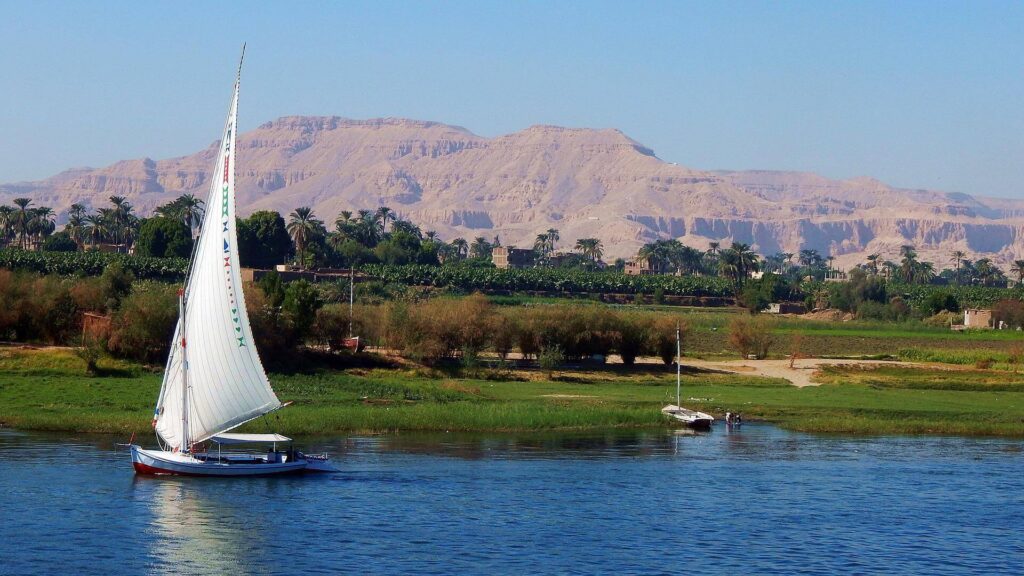 From the Pyramids of Giza to the River Nile, Egypt has captured the imagination of countless creatives and academics alike.
In particular, Egypt continues to inspire and awe authors. Whether it's a socio-political commentary, a forbidden love story, or a chilling murder mystery novel, Egypt has been the backdrop of some of our greatest tales.
Without further ado, here's our curated list of five great books set in Egypt, and we hope at least one of these great works of fiction will inspire your holiday. Feel free to check out our range of literary tours in Egypt if you'd like to stop dreaming about your next big adventure and start planning it instead!
Death on the Nile – Agatha Christie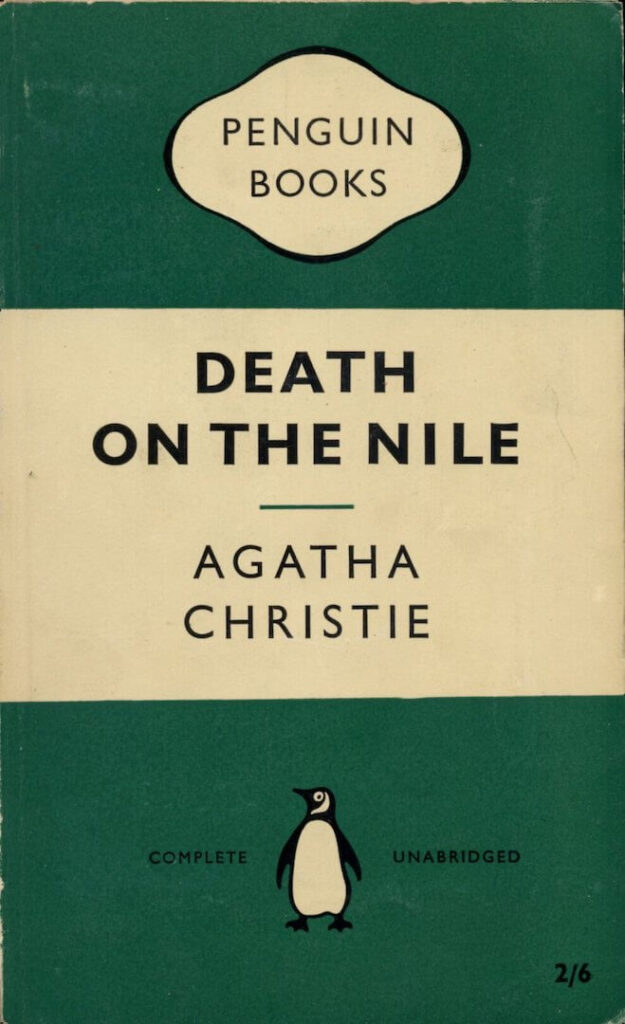 "Love can be a very frightening thing.' 'That is why most great love stories are tragedies." – Agatha Christie, Death on the Nile
Join everyone's favourite detective, Hercule Poirot, in Christie's classic Death on the Nile. This much-loved murder mystery has recently been adapted for the silver screen starring Gal Gadot and Kenneth Brannagh.
Poirot is hired by socialite Linnet Ridgeway, who wants him to stop her former friend from stalking her. Just as Poirot is unravelling the truth about these estranged women, the young socialite is found dead. Suddenly, every passenger on this once tranquil boat journey is now a murder suspect.
Will Poirot work out who the murderer is?
Death on the Nile was written in 1937. Agatha Christie spent a period in Egypt writing the classic novel at the Old Cataract Hotel in Aswan. It's rumoured that her inspiration for Death on the Nile came from her love of archaeology, as she would often accompany her husband to archaeological excavations.
Why not see Egypt through the eyes of the mistress of mystery herself? Take part in our Agatha Christie Death on the Nile Literary Tour.
Beer in the Snooker Club – Waguih Ghali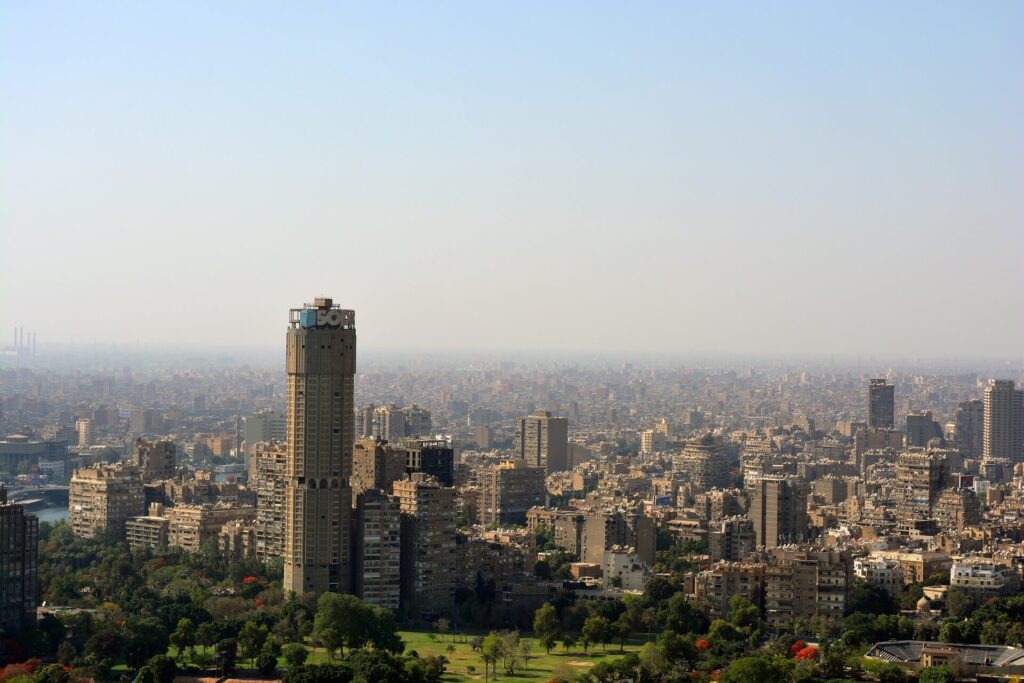 This novel by Waguih Ghali follows two young Egyptian anglophiles, Ram and Font. The pair spend hours reminiscing over their time spent in the United Kingdom.
The young men dream of escaping the upcoming revolution and unrest, their conversations fuelled by a heady mixture of beers, vodka, and whiskey. The pair must choose between perilous political opposition and reluctant obedience in a politically tense Cairo.
Beer in the Snooker Club by the late Egyptian writer Waguih Ghali has amassed considerable critical acclaim. Published in 1964, this tragicomic novel is loosely based on the writer's life. Make sure to check out this novel, which is considered by many to be one of the greats of Egyptian literature.
Palace Walk – Naguib Mahfouz
A family and a country heading towards dramatic change. Set during the British occupation of Egypt after World War I, we meet the Al Jawad family.
The head of the family is Ahmed, a middle-class shopkeeper who keeps his wife and daughter's world as small as he can and whose three sons are scared of him.
Each night, Ahmed explores the pleasures of Cairo whilst simultaneously being a tyrant at home.
This novel's namesake is Palace Walk, a real place in which you can visit. A beautiful location, featuring paved streets, towers and a 1000-year-old gate.
A Woman of Cairo – Noel Barber
Jump into the privileged world of British expats in Cairo set during the eve of World War II.
Here enters Serena Pasha and Mark Holt. The pair are attractive, privileged, and have experienced a life many can only dream of: champagne breakfasts, midnight picnics at the pyramids, and more.
The pair grew up together and grew closer as they reached adulthood. However, Serena is betrothed to marry Greg, Mark's brother…
A terrible accident gives Serena and Mark a chance to be together but this is fraught with danger. Egypt is threatened by the German army but also nationalist forces want to end British Occupation by whatever means necessary.
Serena and Mark's love is put to the test during a period of great social upheaval and unrest… will they come out of this in one piece?Have you fallen in love with these characters? Would you like to learn more about them? Why not consider our A Woman of Cairo city tour, immerse yourself in Egypt's fight for independence as well as see the locations where these two characters fell deeper in love…
Iris and Ruby – Rosie Thomas
This novel follows the lives of grandmother and grandaughter duo Iris and Ruby. The granddaughter leaves her fraught relationship with her mother in England and escapes to Cairo, bringing chaos and excitement to her grandmother Ruby's life.
The pair form a strong bond and Ruby learns about her grandmother's lost love, Captain Xan Molyneux, and her past life in glittering Cairo during World War II.
Iris's life has been shaped by the loss she's experienced and this lost love will alter Ruby's life in ways they can't even imagine.
Want to experience Cairo as Iris and Ruby did? Our Iris and Ruby tour of Cairo offers you the opportunity to do just that!